Whether you're making vacation plans to visit the stunning mountain town of Telluride, Colorado, for the summer festival season, the winter skiing, the changing colors of the leaves in the fall or the blooming flowers in the spring, you'll be glad to know that there are plenty of great ways to come spend some time with us during any month of year. Here at Telluride Rentals, we believe in providing a hassle-free vacation experience for all of our guests, and that includes assisting you in making your travel arrangements. Read on to learn more about the great ways that we can get you to Telluride for a wonderful stay.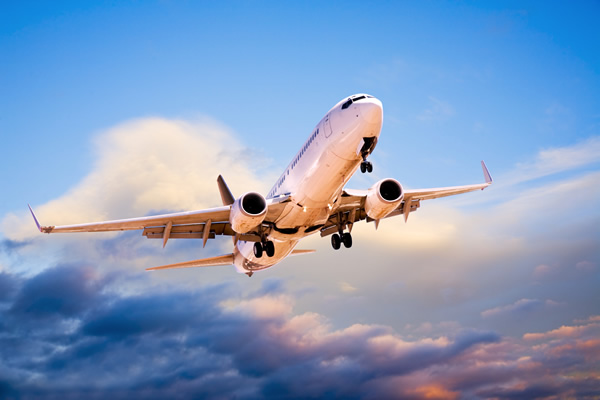 Commercial Domestic Flights
Most of our visitors who reside in the states fly into Montrose Regional Airport, which is about 1 hour 30 minutes away from Telluride. Once you've landed at this airport, you may continue into Telluride in a variety of ways that include taking a connecting flight directly to the Telluride Regional Airport, catching the shuttle service or the bus that takes you right into town, renting a car, calling an Uber or allowing us to arrange for a private car transfer that will take you straight to your vacation rental.
Commercial International Flights
Our many visitors from other countries are best served by flying directly into the Denver International Airport, which is the closest international airport to Telluride at about 350 miles away. You may also catch a connecting flight from this airport directly to the Telluride Regional Airport, or you may choose to take an Amtrak train that takes you most of the way to Telluride with the last part of the journey being by bus, rent a car at the airport or choose one of the trusted area limo services, which we're happy to arrange for you so that you can start your Telluride vacation in complete comfort and style.
Flying Directly into Telluride Airport
Telluride's own airport is small but quite functional, and it's open to a good selection of trusted charter-flight companies. These are just a few of the most popular choices.
Boutique Air: Partnered with United Airlines, Boutique Air offers charter flights from the Denver International Airport to the Telluride Regional Airport. These flights are available all year-round, and you can expect a comfortable trip on one of their Pilatus PC-12s or Beechcraft King Air 350s.
Stratos Charters: For those looking for a private charter to Telluride Regional Airport from both the Montrose Regional Airport and the Denver International Airport, Stratos Charters offers flights all year-round. You're free to choose a flexible departure time that best fits your needs, and you may plan to enjoy in-flight catering, onboard entertainment of your choice and plenty of space for your skis, snowboards and other outdoor equipment that you may want to bring along to enjoy during your Telluride stay.
Colorado By Air: This company offers year-round service to the Telluride Regional Airport from the Denver International Airport as well as flights right in and out of the Telluride Regional Airport to any location in North America. That means you can fly from home to Telluride and back if you like, and you'll be perfectly safe in one of the locally owned private luxury light jets or turboprop charters.
Mountain Aviation (Telluride Jet Charters): By way of light twin-engine turboprops, this company will fly you in to the Telluride Regional Airport from most any airport in Colorado. Those who wish to fly to and from other states or even internationally may take advantage of a private flight on one of the heavy jets owned by this company. Mountain Aviation is proud to hold the ARGUS Platinum Safety Rating, which is awarded only to charter operators who meet the highest safety standards.
Airport Transfers
Once you've arrived at Telluride Regional Airport, you can count on our dedicated concierge team here at Telluride Rentals to have a car and driver waiting to pick you up and take you directly to your vacation home. Some of our vacation rentals boast a private car and chauffeur, and those who have chosen a home without this service may be picked up by a private car or limo of your choosing. Please visit the transfers section of our website. Our concierge team would be happy to organize your airport transfers for you. Please request this service once you are booked.
Directions to Telluride By Car
Montrose Aiport to Telluride Ski Area:
Start out going SOUTHEAST on AIRPORT RD. 0.1 miles
Turn RIGHT to stay on AIRPORT RD. <0.1 miles
Turn LEFT onto N TOWNSEND AVE / US-50. Continue to follow N TOWNSEND AVE. 3.4 miles
Turn SLIGHT RIGHT onto US-550 S. 23.8 miles
Turn RIGHT onto CO-62 / MAIN ST. Continue to follow CO-62. 23.3 miles
Turn LEFT onto CO-145. 12.7 miles
Turn RIGHT to stay on CO-145. 1.6 miles
Turn LEFT onto MOUNTAIN VILLAGE BLVD. 1.6 miles
Turn LEFT to stay on MOUNTAIN VILLAGE BLVD. 0.7 miles
End at 565 Mountain Village Blvd Telluride, CO 81435-9521 US
Estimated Time 1 Hour 30 Minutes – Estimated Distance 68 Miles
Telluride Regional Airport to Telluride Ski Area
Start out going EAST on LAST DOLLAR RD / T60 RD toward ALD AIRPORT SERVICE RD. Continue to follow LAST DOLLAR RD. 1.7 Miles
Turn RIGHT onto CO-145 SPUR. 0.1 Miles
Turn LEFT onto CO-145. 1.6 miles
Turn LEFT onto MOUNTAIN VILLAGE BLVD. 1.6 Miles
Turn LEFT to stay on MOUNTAIN VILLAGE BLVD. 0.7 Miles
End at 565 Mountain Village Blvd Telluride, CO 81435-9521, US